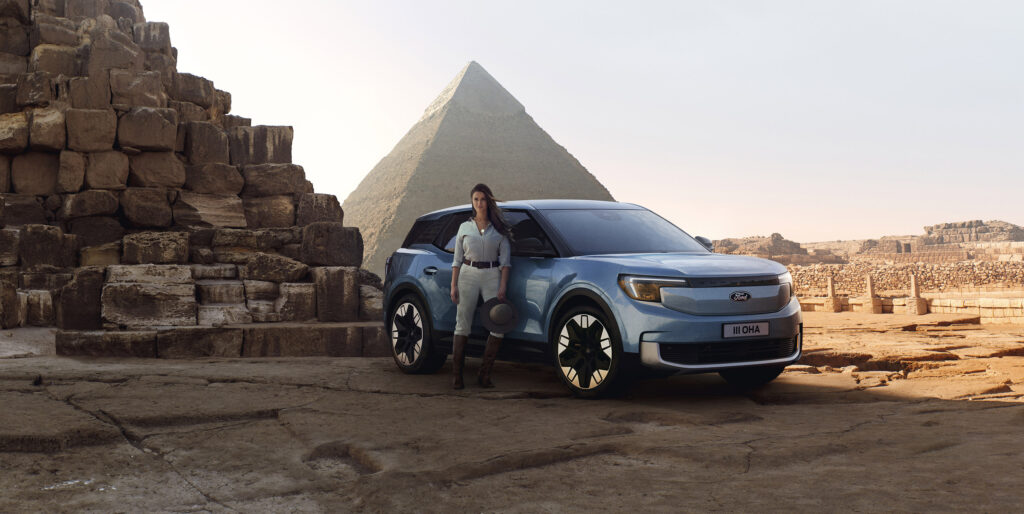 As you know, Ford entered the world of electrification several years ago. For many years, the Fusion Energy models were a landmark in the industry. Since then, Ford has evolved to offer numerous 100% electric vehicles with exceptional capabilities.
The Ford Lightning, for example, is the first all-electric pickup truck to be made by a major manufacturer to have rolled onto our roads. Its exceptional power, 10,000 lb towing capacity and 515 km range were enough to make the Lightning very popular as both a family vehicle and a work vehicle.
Then there was the popular Mustang Mach-E. Inspired by its sporty sibling, the Mach-E takes on the allure of an SUV that makes no compromises on driving pleasure. You only have to get behind the wheel of the performance version to realize that the Mustang heritage has definitely been preserved.
And let's not forget the E-Transit, the commercial van already on offer, with its 203 kilometres range. Add to this the hybrid and plug-in hybrid versions of the Ford Escape and Ford Maverick, and you can see that Ford is serious about electrifying its fleet and offering low-emission vehicles.
But that's all in the present. What does Ford have in store for us in the future?
An All-Electric Future
The challenges are great for Ford, which wants to electrify its entire fleet within the next few years. For example, the question of battery supply and recycling is a constant concern. To remedy this, Ford has set up its own battery factory, which will supply the entire fleet in the near future. Part of this infrastructure will be built on the shores of the St. Lawrence River in Canada.
Then there's the choice of batteries. Some versions of the Mach-E already feature Lithium Iron Phosphate batteries, with different chemical capacities and an even better environmental footprint.
Ford has also chosen to offer the Blue Oval network, a recharging network accessible to Ford electric vehicle owners and indicated directly in their navigation system.
The next few years will be even more decisive for Ford, which has announced its intention to market a total of nine electric or electrified vehicles by 2024. Some, like the Puma, will be reserved for Europe.
We also know that an Explorer model will be available in electric mode. A smaller version, called the Explorer Sport, could also appear in Europe. Finally, we hope that models like the Bronco and Bronco Sport will soon have an electrified version, although in the latter case, we don't anticipate anything before the next generation.
Ford is on an electric roll. Production of the Mach-E is going well, and that of the Lightning has doubled, in addition to a sharp drop in price. But that's just the beginning. Wait and see what Ford has in store for the future.