Please note: We are closed Monday, August 1st for Natal Day, reopening Tuesday, August 2nd.

Ford Protect-Extended Service Plans
Having a Ford Protect warranty plan helps to shield you against unexpected repair bills, thanks to additional coverage on many vehicle components. We will help you choose the Ford Protect plan that best suits your needs. You choose the time and distance that works best with your driving habits.
With a Ford Extended Service Plan, you will be protected from the following service charges: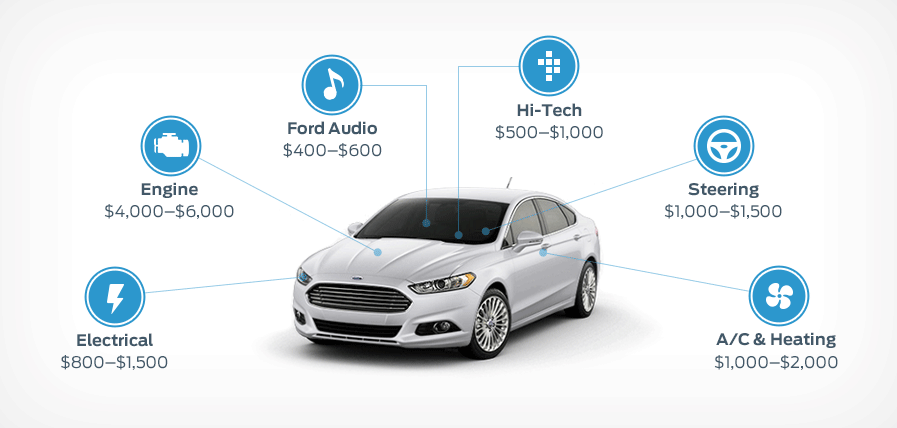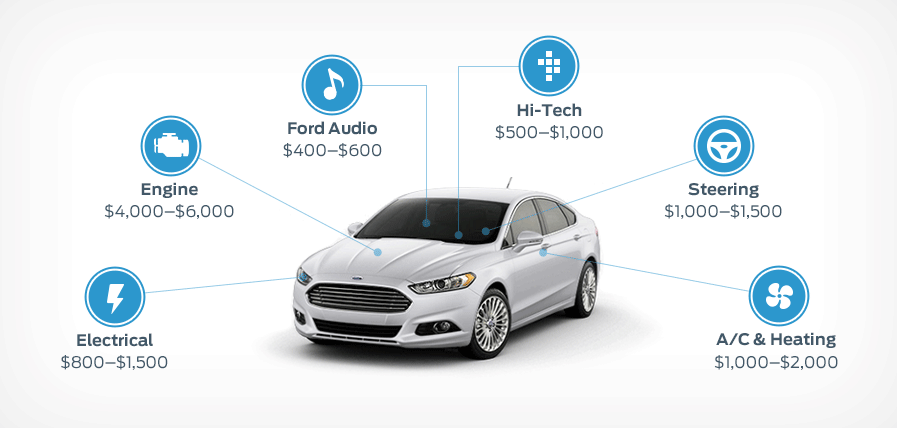 Extended Service Plan Options
There are different levels of coverage to choose from, so you can be confident there's a plan that will meet your needs.
Premium CARE 500+ Parts The most comprehensive service contract coverage.
Extra CARE 113 Parts Coverage for vehicles with fewer high tech components.
Base CARE 84 Parts Coverage of systems that impact drivability.
Powertrain CARE 29 Parts Critical engine and transmission coverage.
Visit Canso Ford for more details on each Ford Protect.
Rental Vehicle Benefits
Provides coverage for up to 10 days of rental vehicle reimbursement on a repair covered under the Basic Coverage of the New Vehicle Limited Warranty or your Ford Protect plan. See Canso Ford for full Rental Vehicle benefit details.
Deductible Options
These plans have a $100 standard deductible. $0, $50, $200 and "disappearing" deductible options are available.
Roadside Assistance
Ford Protect Roadside Assistance offers you extended time and distance terms that extend beyond the complimentary Warranty Roadside coverage. Ford Protect Roadside Assistance covers the following services:
Towing
Flat Tire Change
Trip Planning
Emergency Travel Expense Reimbursement
Battery Boosting
Winch Out
Lockout Assistance
Fuel Delivery