Ford's all-new Maverick is set to make an impact on the automotive industry in 2023. The Maverick is a mid-size truck that has been designed to offer a combination of power and sophistication. It's equipped with the latest technology, offering users a comfortable and efficient ride. Let's explore what makes this truck so special!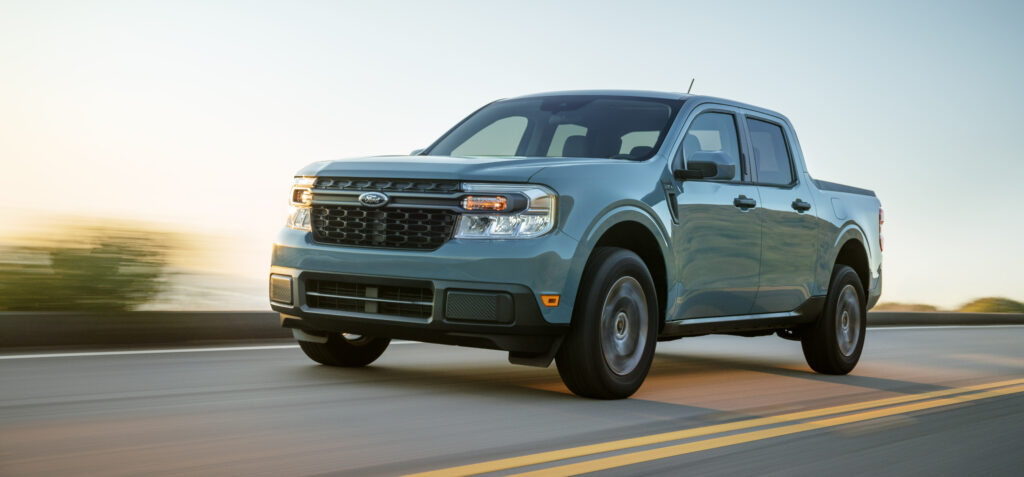 Performance and Capability
The Ford Maverick 2023 is powered by a 2.0L EcoBoost engine, which produces up to 250 horsepower and 275 lb.-ft. of torque. This engine is mated to an 8-speed automatic transmission, allowing for smooth shifting and excellent fuel economy. The Maverick also features selectable drive modes that allow you to optimize your driving experience based on road conditions and your own preferences.
Safety Features
The Ford Maverick 2023 comes equipped with a variety of advanced safety features that help keep you safe on the road. These include adaptive cruise control, lane keep assist, pre-collision assist with automatic emergency braking, blind spot monitoring, and more. Additionally, the truck comes with an advanced airbag system that provides extra protection in the event of an accident.
Interior & Technology
The interior of the Ford Maverick is designed to be comfortable and intuitively laid out. It features a floating center console with plenty of storage space as well as premium materials throughout such as leather seats and wood trim accents. Additionally, there are several tech features available including SYNC 3 infotainment system, Apple CarPlay/Android Auto integration, wireless charging pad, voice recognition technology, and more.
The Ford Maverick 2023 is set to revolutionize the midsize truck segment when it hits dealerships next year. With its powerful engine options and advanced safety features combined with a luxurious interior design and tech amenities, this truck will be sure to turn heads wherever it goes! If you're looking for an affordable yet sophisticated pick-up truck that can handle whatever life throws at it then look no further than the all-new Ford Maverick 2023!