In today's fast-paced world, technology and eco-friendliness are evolving every aspect of our lives. With gas prices skyrocketing, electric vehicles have become a hot topic, and that's where Ford's new Lightning comes in. A gas-free, powerful workhorse, F-150 Lightning takes the pickup truck game to a whole new level, combining the classic Built Ford Tough reliability with state-of-the-art technology.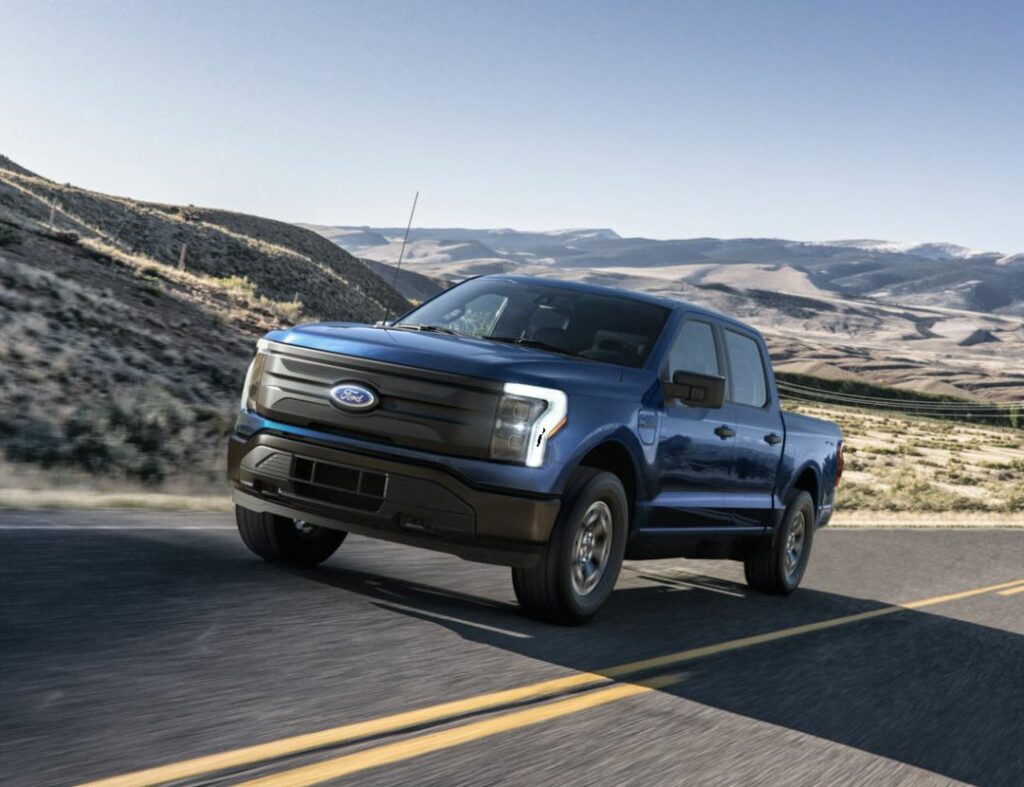 With the F-150 Lightning, being eco-friendly doesn't mean sacrificing power. The F-150 Lightning boasts an impressive range of approximately 370 km on a single charge, with an optional extended range battery offering around 480 km. Not only will you save time and money at the pump, but you'll also be aiding the environment by reducing emissions.
Furthermore, the F-150 Lightning can generate a peak power output of 580 horsepower and a torque of 775 lb-ft. No task is too big for this electric beast, perfect for both work and play.
F-150 Lightning comes packed with exciting and innovative tech features to enhance the overall user experience. With the cloud-connected FordPass™ app, you can access real-time vehicle information, find charging stations, and remotely lock the truck. Additionally, through the SYNC® 4A system with Adaptive Voice-Responsive technology, you can navigate, check the weather, play music, and more, all hands-free!
Here are some of the standout tech features:
FordPass™ App
SYNC® 4A
Intelligent Adaptive Cruise Control
Over-the-air updates
Pro Power Onboard mobile generator
With F-150 Lightning's impressive range, Built Ford Tough reputation, and cutting-edge technology, this all-electric truck is designed to go the distance. The future of pickup trucks is here, and it's waiting for you to embrace the change and embark on this revolutionary journey.