You can tell at a glance the 2021 Ford F-150 is all-new thanks to its completely redesigned exterior, but what you might not see is just how many changes Ford has made to the best-selling pickup to help it make your life easier everyday. For the job or on the weekend, these are some of the biggest changes to the all-new 2021 Ford F-150.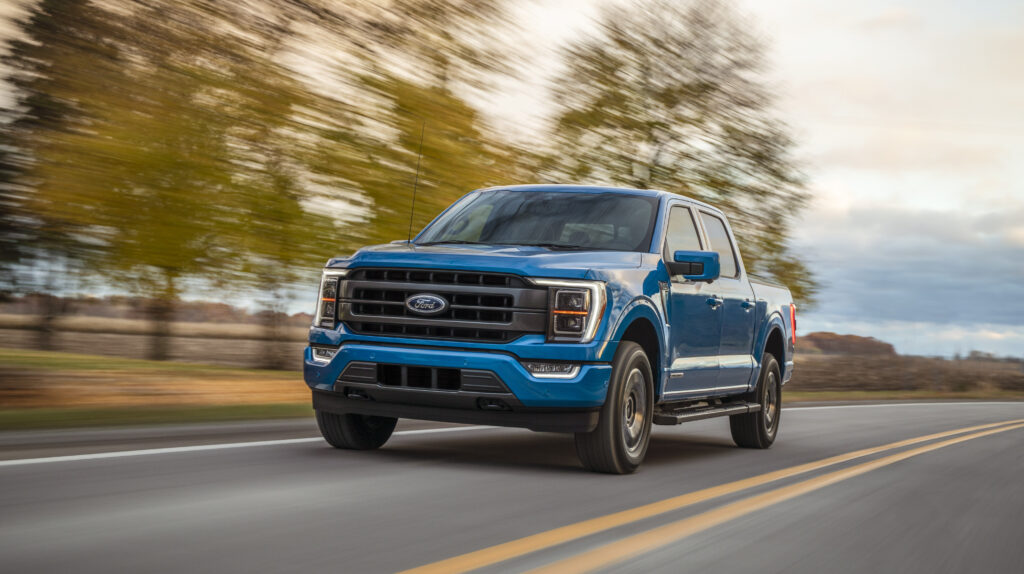 Out for a Rip
From Meat Cove to Yarmouth, and back as far as Halifax on one tank, the F-150 PowerStroke diesel and all-new PowerBoost Hybrid models mean you don't need to think about range anxiety. Thanks to high-tech features like grille shutters that close on the highway, an active air dam, and a 10-speed automatic transmission, both of these models can manage more than 1,000 km on a full tank of fuel. That's for real 4×4 pickups including SuperCrew models, not just a special short bed, regular cab two-wheel drive fuel economy special–and they can still tow up to 12,700 lbs.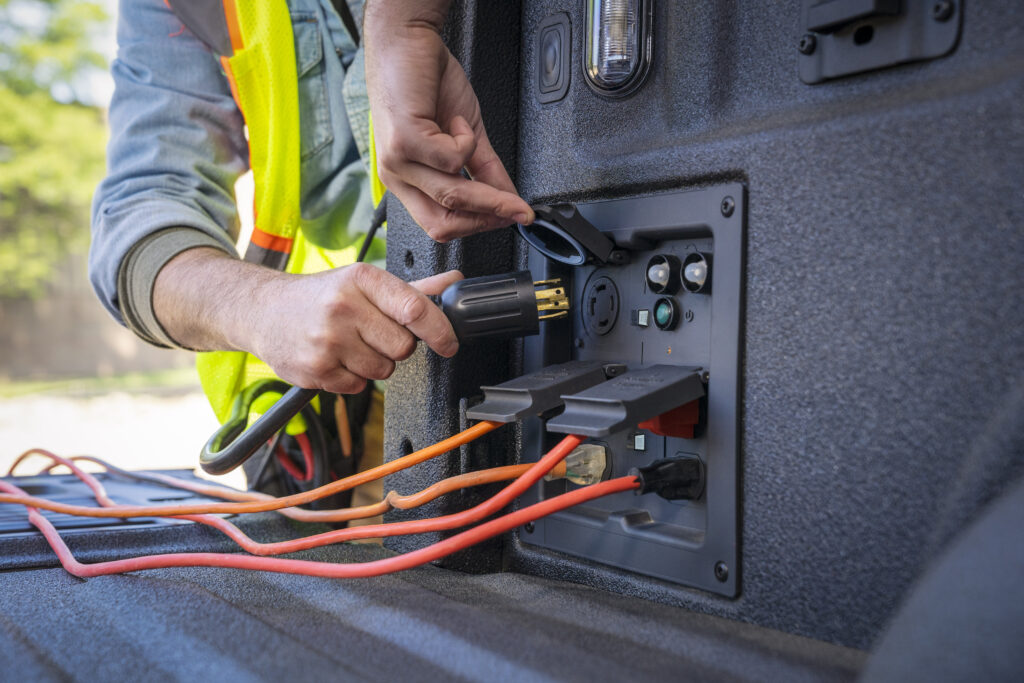 Bring the Power With You
No power at the camp? Forgot to drain the generator last time you used it so now it won't start? Not a problem with the F-150's optional Pro Power Onboard. Starting with the 2.0 kW version on 2.7L EcoBoost, 5.0 V8, and 3.5L EcoBoost, you can run tools like a Sawzall or circular saw while charging up your cordless batteries. The 7.2 kW option on PowerBoost Hybrid that can power up an entire shop's worth of gear like lighting, welder, table saw, an air compressor, and more, all at once. It even has a 240V plug for the big stuff. You can even use it to power your home during a power outage.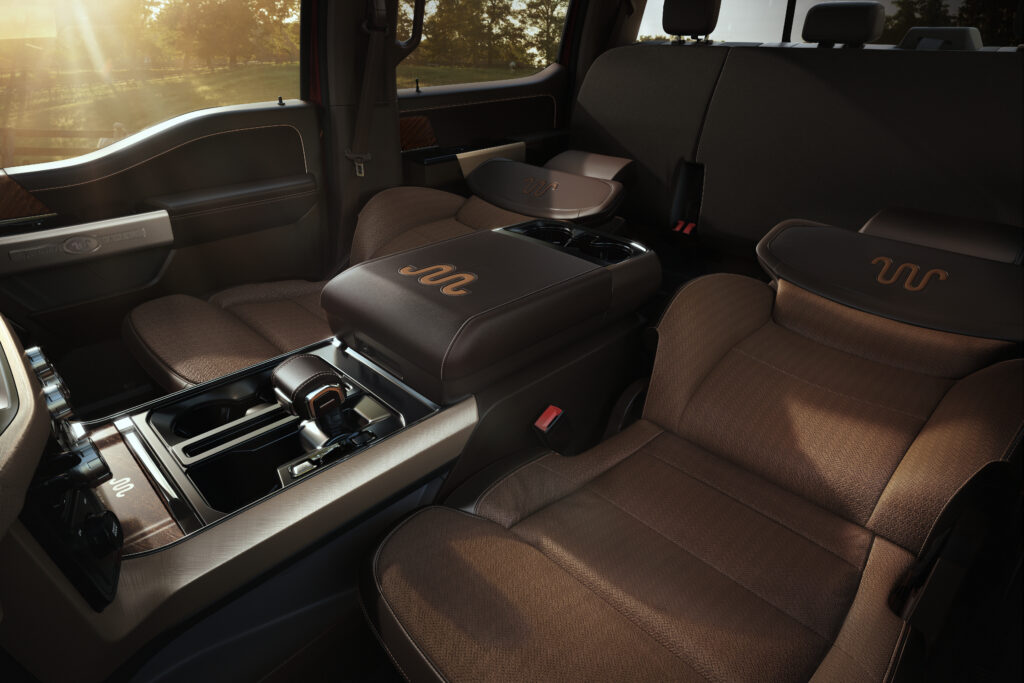 Get Your Nap On With Max Recline Seats
You're sitting in line for the ferry and you hear it's been delayed another five hours because of yet another storm. Does that mean you give up your spot and drive to some expensive and overbooked hotel? Not with the Max Recline seats on King Ranch, Platinum, and Limited trim models. The seats fold almost completely flat with the bottom cushion coming up to be level with the top, making it the nicest truck bed around. It's not quite your king-size at home, but it's sure better than the folding couch at the in-laws when it comes time to grab a few hours of shut-eye and there's nothing to do but wait.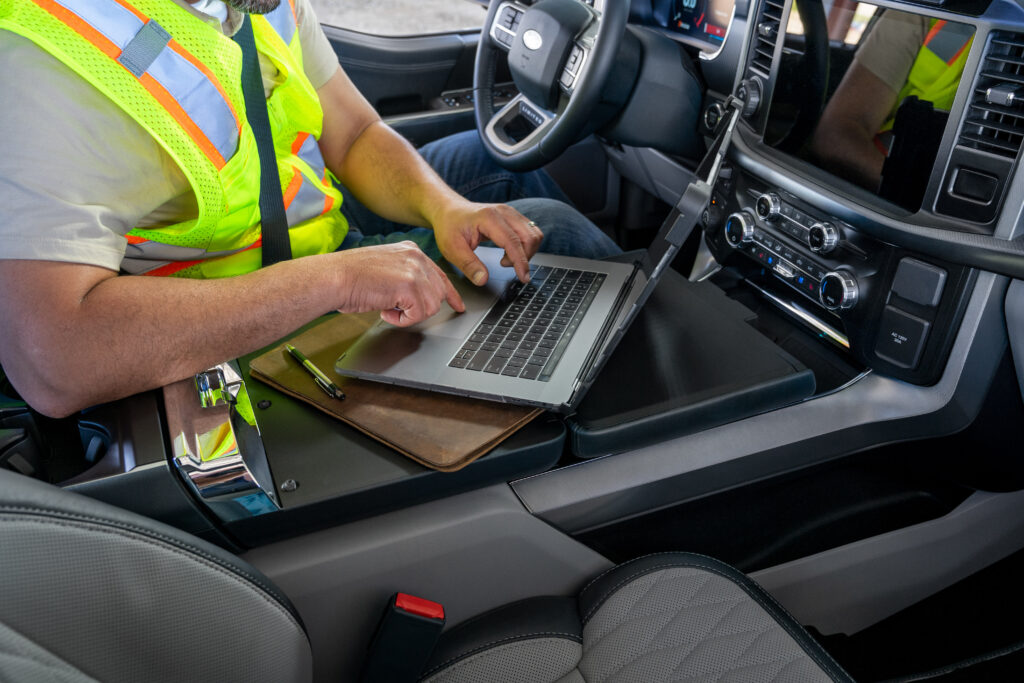 Your Favourite Table is Always Ready
Looking for a place to have a quick meal on the go? Maybe check your email while you're at it? There isn't always a good way to eat and work in your truck, but the Interior Work Surface of the new F-150 gives you a big table with room for your laptop and a couple of fresh lobster rolls. It's like first-class airline seating in your truck–only you don't need to take off your muddy boots to get in. (Unless you want to, of course, because the new trucks have some pretty fancy carpeting under the heavy-duty mats.)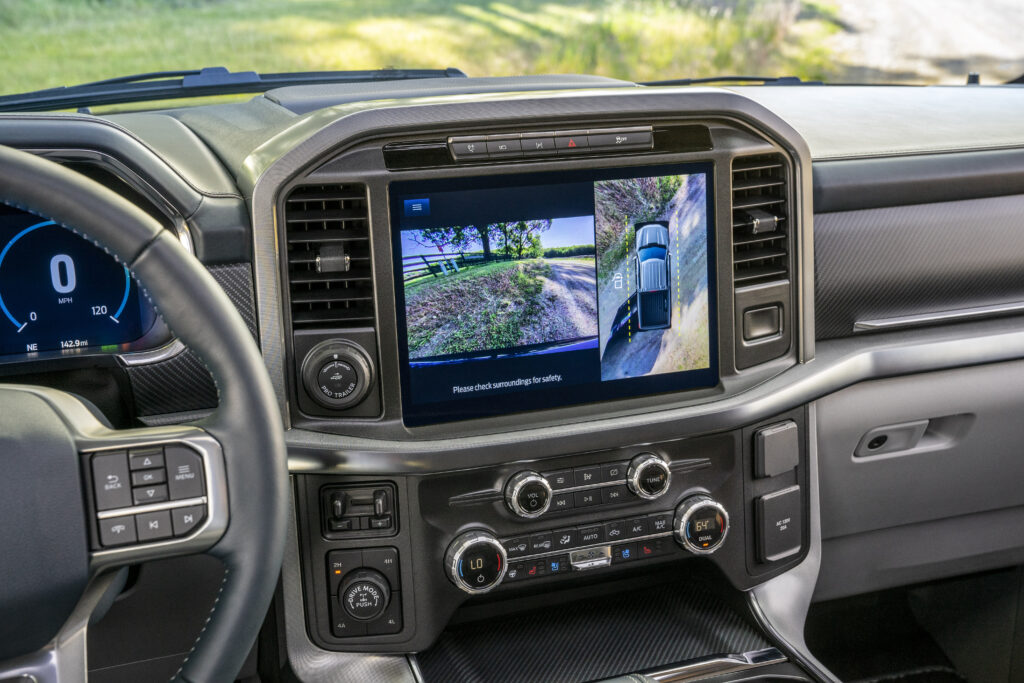 Let the F-150 Park For You
High resolution cameras that let you see almost any angle around your F-150 make parking a breeze. But if you're still not quite sure about the space around you, Active Parking Assist 2.0 can get you into that tight spot in downtown Halifax the easy way. It's the only full-size pickup with the feature that does all of the braking, shifting, accelerating, and steering for you. You hold down a button, the truck parks itself. Parallel or perpendicular, the 2021 F-150 can get you into 'er.
Relaxing in Reverse
Unless you're a professional big rig driver, backing up a trailer can be a tough task. The 2021 F-150 can help you reverse that camper with the turn of a knob instead of making you feel like one. Pro Trailer Backup Assist uses a dial on the dashboard and guidelines on your camera display to show you which way to go. Press the button in the middle of the knob to activate it and turn the dial to the left to move the trailer left and right to move it right. The 2021 F-150 will turn the wheel to go the way you've asked it and make you look like this is the 1,000th time you've done it–even if it's the first. If you'd rather turn the wheel yourself, the five high-resolution cameras and Trailer Reverse Guidance system will tell you which way you need to turn the wheel when you're backing 'er up.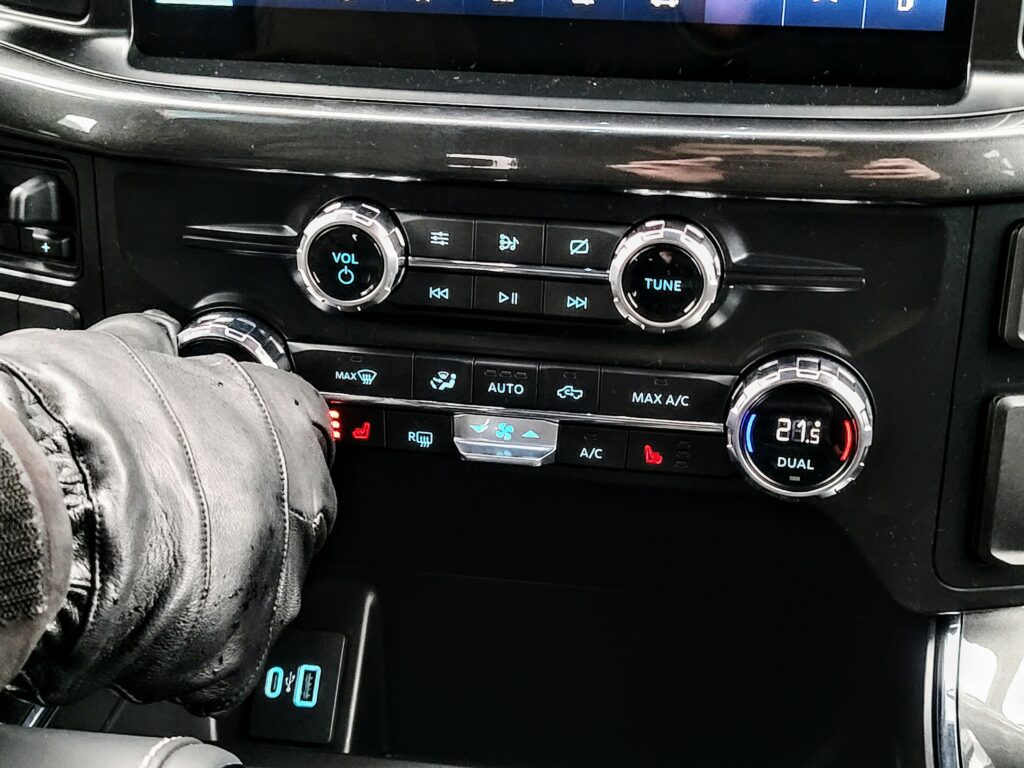 Glove-Friendly Controls
Giant touchscreens are great, right up until winter starts to roll in sometime around early October. When you're up early scraping your windows and wearing gloves, touch screens just don't feel right anymore–or at least they don't feel your fingers through those mitts. The F-150's new SYNC4 infotainment system, even with the huge available 12-inch touchscreen, still has real buttons and knobs for climate control and audio to let you dial up the warm air, heated seats, and turn the radio to The Hawk without leaving your warm fingers in the cold.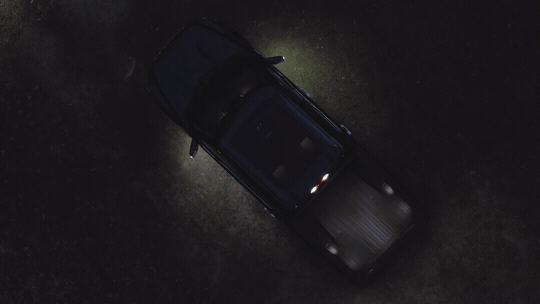 Run Late with Zone Lighting
The party doesn't need to stop just because it's getting dark, even if you didn't bring lights to plug into the Pro Power Onboard outlets. Zone Lighting is another class-exclusive feature that lets you turn on your truck's exterior lights one by one, using an app or the SYNC4 touchscreen display. Want just the headlights or just the left side tail? No problem. It makes the F-150 the light of the party or helps you get that last bit of work done before heading to the Big Stop for dinner.
Check out current 2021 F-150 inventory