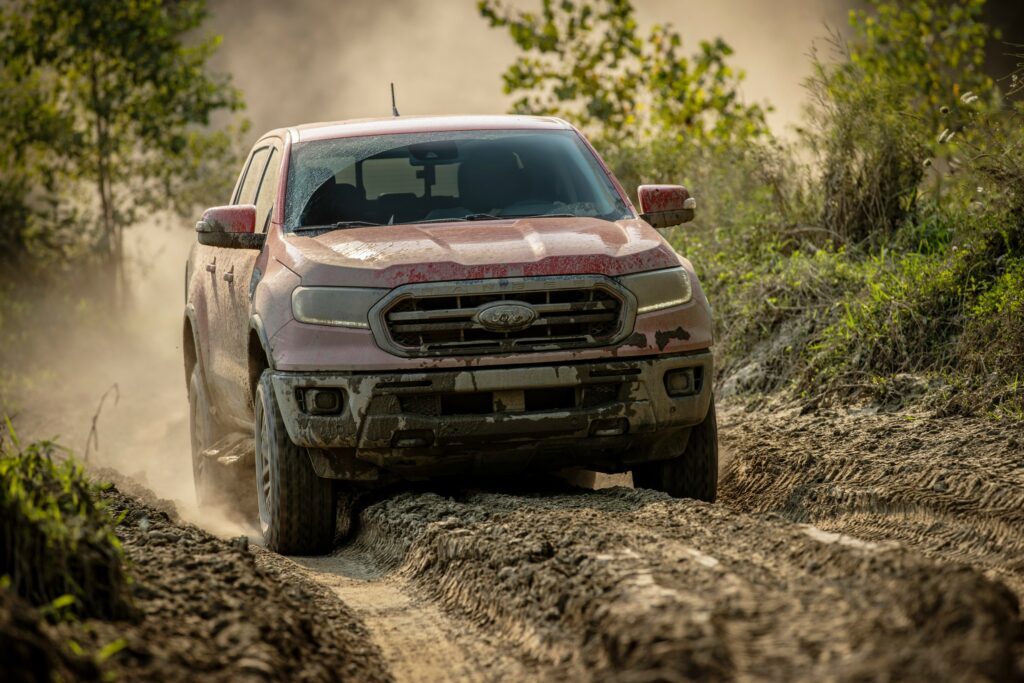 There's lots of choice in the midsize truck segment. That's why Ford gave the 2021 Ranger plenty of best-in-class and class-exclusive features to make your truck decision easier. Here are some of the features in the Ranger stacked up to the competition.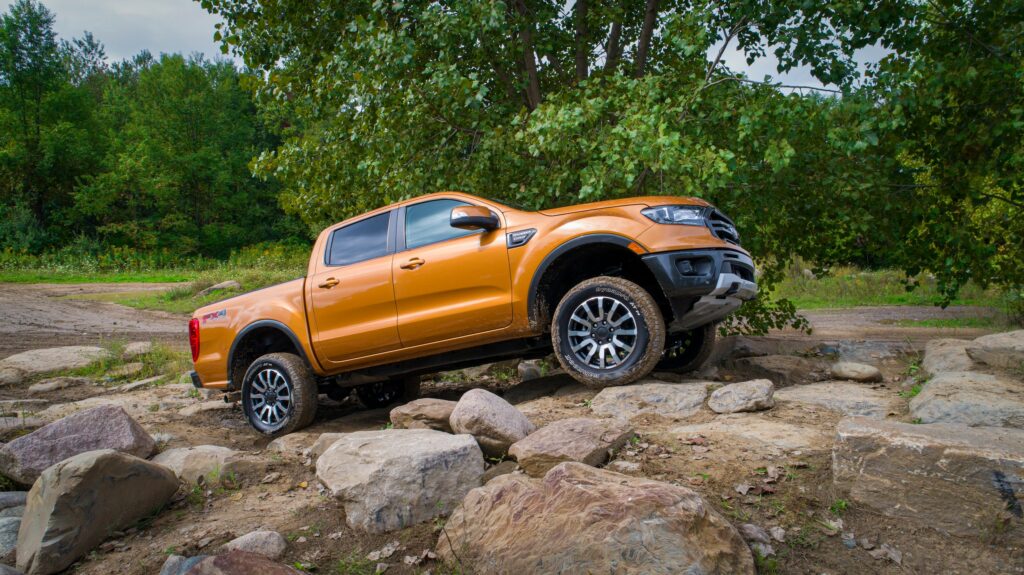 Best-in-class torque
Torque drives you up a steep hill when you have cargo in the bed and a trailer on the hitch. Ranger's standard 2.3L EcoBoost engine offers more torque than any other gas-powered truck in the class—310 lb-ft is 10-percent more torque than its closest competitor, and up to 20-percent more than Toyota Tacoma's available V6. Thanks to Ranger's responsive turbocharger, peak torque arrives from just 3,000 rpm, making sure optimal twist is there when you need it.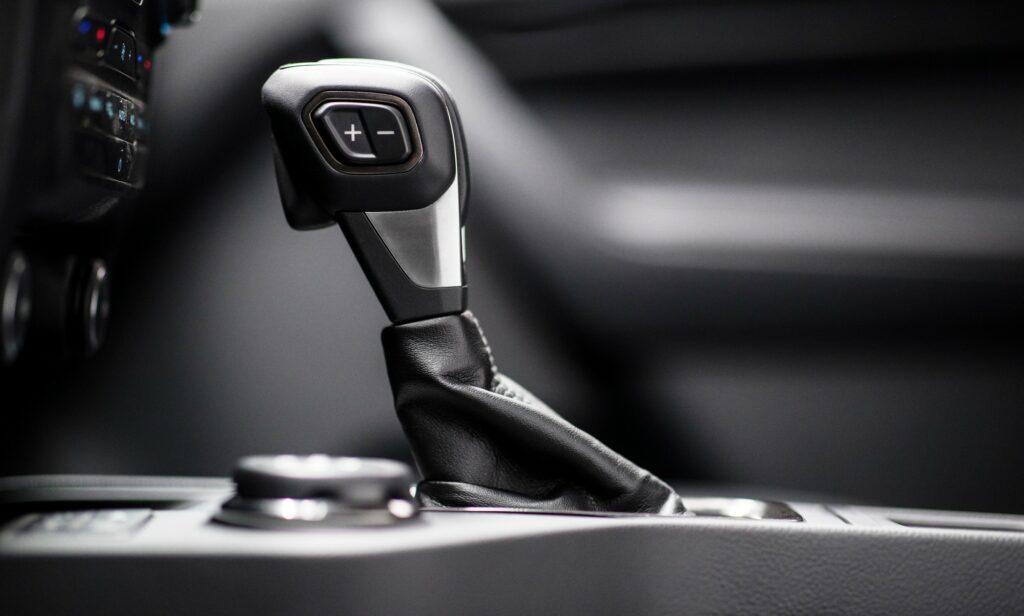 10-speed automatic transmission
Ford Ranger boasts the only 10-speed automatic transmission in the class, a smooth shifting automatic with more gears than Honda Ridgeline or Nissan Frontier, so it can deliver more of that torque more often. You get peak torque when you are getting your trailer moving from a stop and you still have best-in-class torque for making a highway pass or maintaining speed on long hills. When you don't need that torque, the 10-speed automatic keeps cruising RPMs nice and low to save fuel and maximize comfort.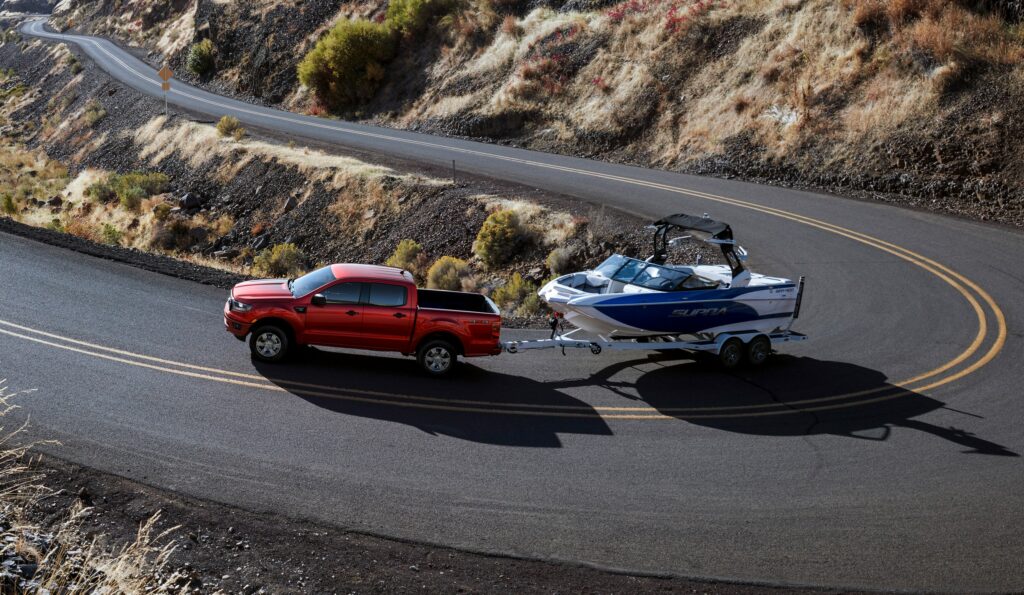 An extra set of eyes to keep you safe
Blind Spot Detection can stop an accident before it ever happens. It can see nearby cars, trucks, and motorcycles beside your Ranger even when you cannot. When it comes to midsize trucks, it is not Chevrolet Colorado, but Ranger that offers Blind Spot Information System (BLIS) with Trailer Coverage detection system to cover your truck's blind spots as well as your trailer's. That class-exclusive feature makes towing safer and less stressful every time you hitch up.
Features like BLIS make it easier when you need to move cargo like boats, campers, cars, or snowmobiles that won't fit in the box. A maximum towing capacity of up to 7,500 lbs (3,402 kg) lets you pull more while available BLIS and Trailer Sway Control help you see obstacles lurking in your blind spots and keep your trailer in line. Additionally, the Tow Haul mode for the 10-speed automatic keeps your Ranger in the right gear for every situation.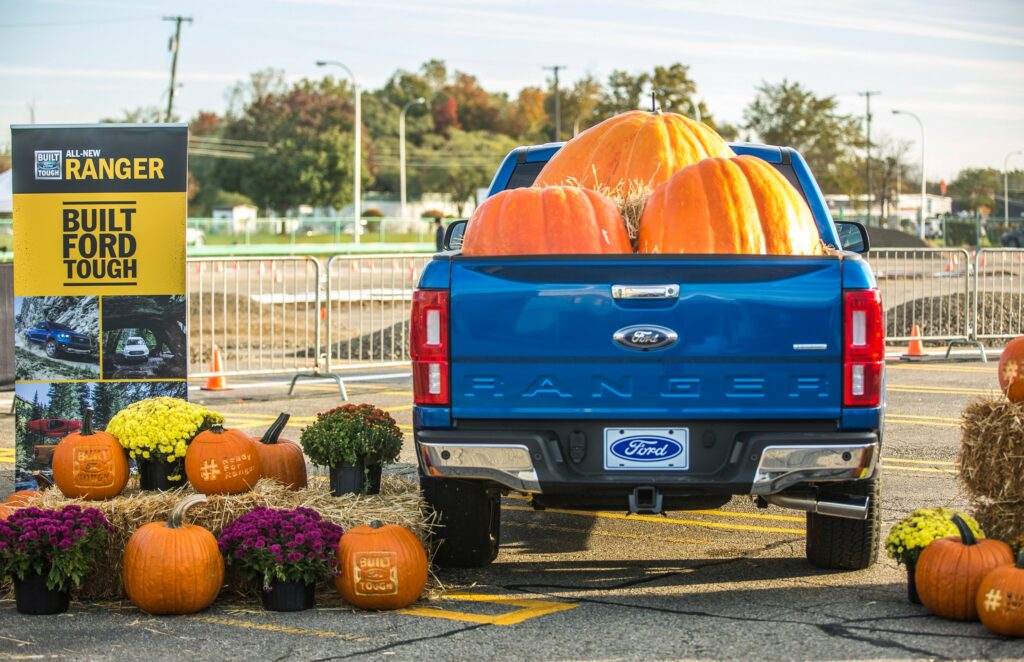 More payload = getting the job done sooner
Payload measures how much weight you can put in the bed of your truck. It is the load that pays you—or the one you paid for—and a higher payload capacity can save you time and money when you are hauling. With a maximum payload capacity of 1,860 lbs (845 kg), Ranger can carry more weight in the bed than any other truck in its class—even Jeep Gladiator—and that is the difference between bringing all your mulch home in one trip or having to make a second go.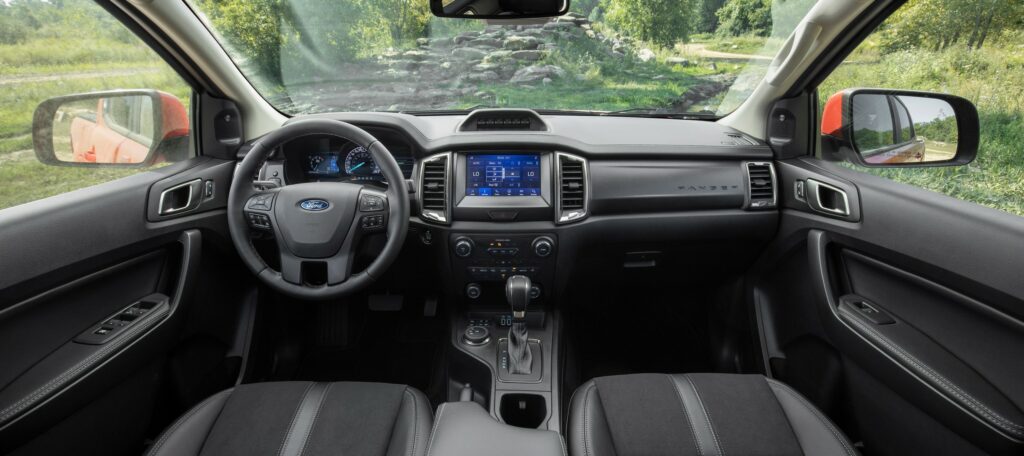 Best-in-class 4×4 fuel economy
A tough, rugged truck with best-in-class payload and towing is exactly what you want, but how does Ranger perform at the fuel pumps? With an estimated 11.8 L/100 km city and 9.8 highway, the 2021 Ranger offers better fuel economy than any other gas 4×4 midsize truck in the city and on the highway, giving you more time between fill-ups.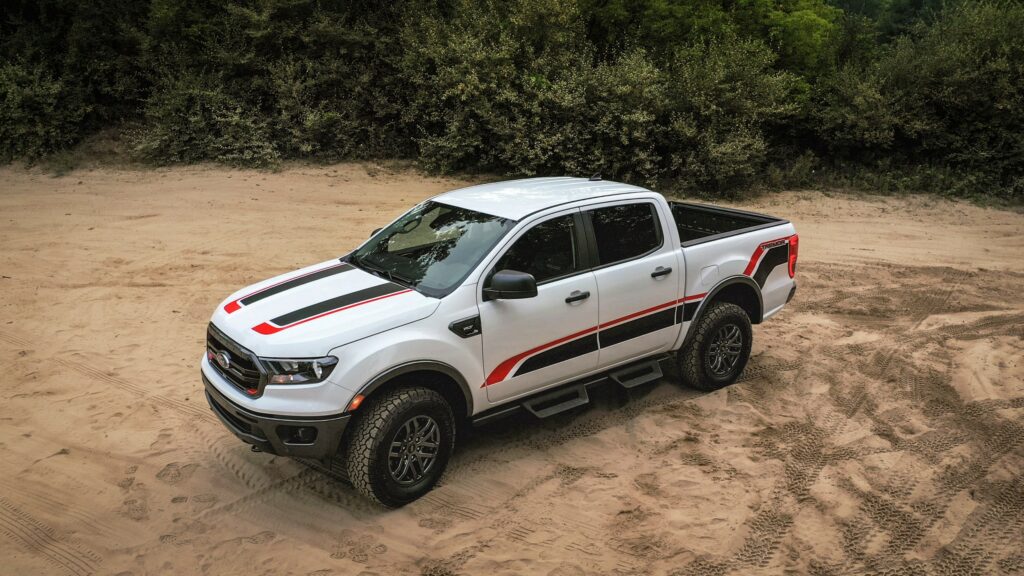 Ranger Tremor: Going off-road never looked better
One more feature Ranger offers that other trucks do not: the new for 2021 Tremor Off-Road Package. Built for muddy trails, dirt roads, and perfect for endless road construction, Tremor has Fox off-road tuned shocks and a lifted suspension to give you more ground clearance over rocks, logs, trees, and snowbanks with more travel to absorb the worst that roads can throw at you. General Grabber tires cling to that terrain to keep you moving forward. Front and rear recovery hooks help you rescue your neighbour's truck from the ditch while hoop-style steps keep your pant legs clean when you get into your Ranger.
View current 2021 Ranger inventory