It's official — the Ford Bronco is making a comeback! After 25 years of absence, the iconic off-roader is set to hit showrooms in 2023. With its rugged design and modern features, it's sure to be a hit with veteran 4×4 drivers and newcomers alike. If you're curious about what this new model has to offer, then read on for all the details!

The Look
The 2023 Ford Bronco is bringing back the classic look that made it so popular in the first place. Its boxy shape and distinct lines give it an unmistakable silhouette that will stand out from any other vehicle on the road. And while the exterior might look like a blast from the past, there are plenty of modern touches as well. The grille has been updated with a sleek mesh pattern, and LED lighting accents make it look even more stylish.
The Power
Of course, no 4×4 would be complete without some serious power under its hood. This rugged ride will come equipped with either a 2.3-liter turbocharged EcoBoost four-cylinder engine or a larger 2.7L V6 EcoBoost engine for those who need more oomph. Both options will offer plenty of torque for tackling rough terrain and can even handle up to 7300 pounds of towing capacity when properly equipped.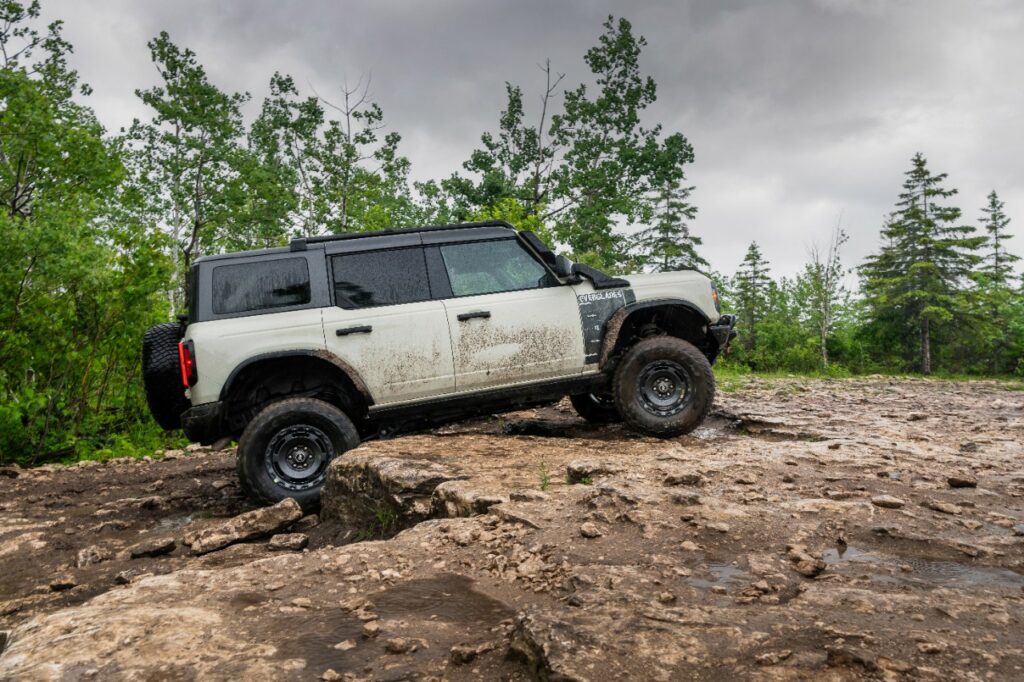 Off-Road Capabilities
When it comes time to take your Bronco off-road, you'll have plenty of options at your disposal thanks to its advanced four-wheel drive system and seven selectable drive modes (including Normal, Eco, Sport, Slippery/Sand, Baja, Mud/Ruts and Rock Crawl). Plus, you'll get optional adaptive suspension dampers that can automatically adjust for different terrain types or be manually adjusted depending on driving conditions. There's even an available Trail Control system that helps maintain speed over challenging terrain without needing input from the driver!
The 2023 Ford Bronco is shaping up to be one of the most exciting vehicles ever produced! From its classic styling to its advanced powertrain and off-road capabilities, this off-roader has something for everyone—from novice 4×4 drivers to experienced veterans looking for their next adventure vehicle. So if you're looking for a reliable ride that can take you anywhere you want to go (on or off road), you won't want to miss out on this one! Keep an eye out when it hits showrooms in 2023!