Please note: We are closed Monday, August 1st for Natal Day, reopening Tuesday, August 2nd.
2021 Transit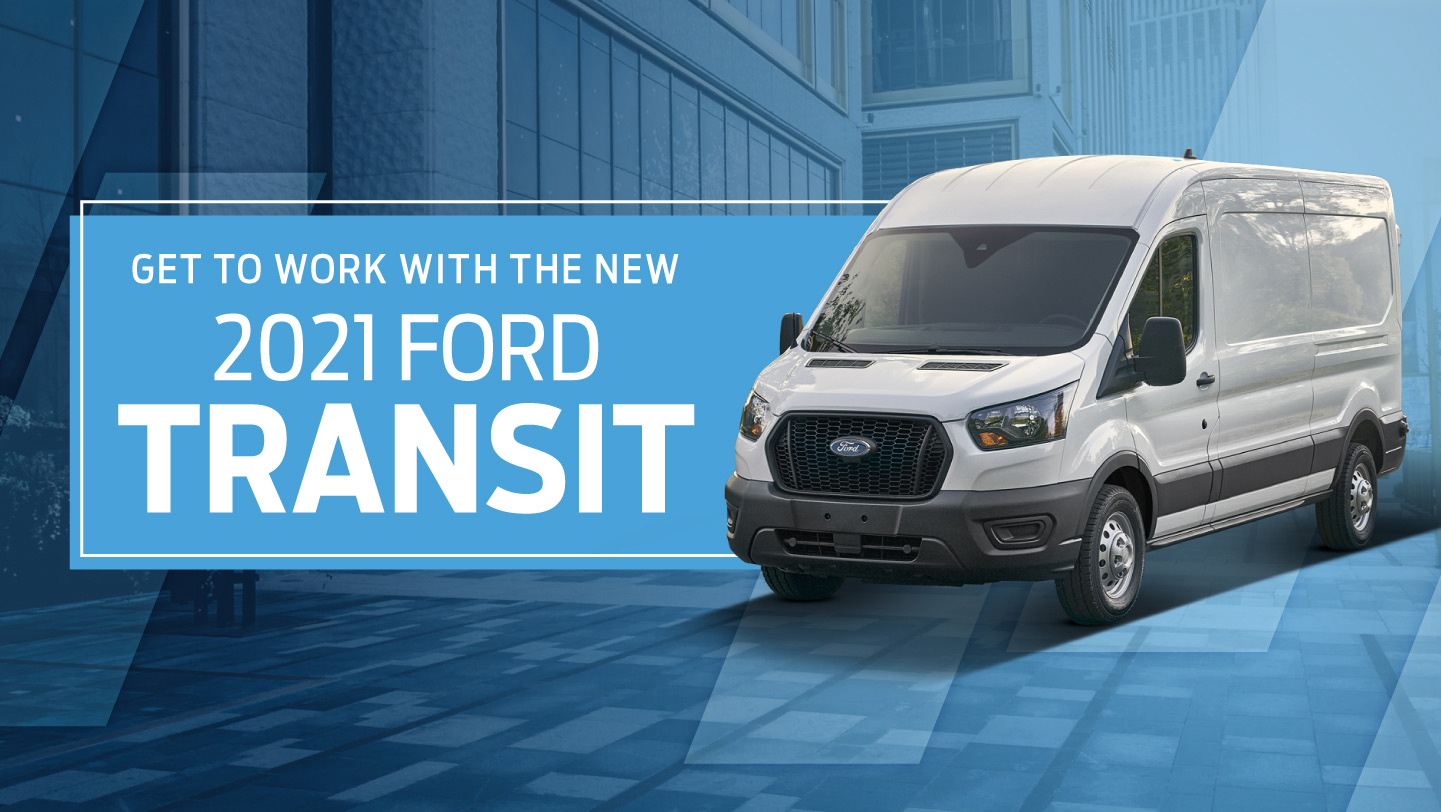 2021 FORD TRANSIT, VERSATILE AND STRONG
The Ford Transit is the world's most popular commercial van. With more than 10 million units sold around the world to date, it has proven its versatility and reliability. For 2021, with the exception of a slightly larger cargo capacity, it will not undergo any major changes since the vehicle was carefully redesigned for model year 2020.
It must be said that the Transit has long since proven its capabilities. Thanks to its rigid structure, it continues to retain its practical format, its ability to adapt to all situations, and still offers an efficient and economical mode of transportation without compromise.
Versions for everyone
The strength of the Transit is its ability to provide the right version at the right time. Whether it's a utility van or a passenger van, with a cabin accommodating 2, 5 or up to 15 occupants, the 2021 Ford Transit can meet the most specific requirements of small and large businesses.
This vehicle was designed to provide versatility while not being considered a single-use solution. The cabin offers the comfort and the equipment necessary for many uses. To maintain comfort, the Ford Transit also has a long list of standard equipment such as Bluetooth connectivity, two USB ports and air conditioning; a four-way adjustable driver's seat and a tilting and telescopic steering column further ensures an ideal driving position.
A connected vehicle
The 2021 Ford Transit is also connected to technologies designed to increase the safety and comfort of its occupants. The centre console features a choice of a 4-inch screen or an 8-inch touch screen displaying all the Sync 3 system's functions. It is also compatible with Apple Car Play and Android Auto.
Thanks to the Ford Pass Connect, you may also have direct access to the Internet (with a subscription) for up to10 connected devices. And fleet managers will no doubt appreciate the optional Ford Telematics and Ford Data Services, which deliver all the necessary information on vehicles on the move.
Power and performance
Since 2020, the Ford Transit has been offered with two different powertrains: the base model featuring a naturally aspirated 3.5- litre V-6 engine, producing 275 horsepower and 262 lb-ft of torque and the 3.5-litre turbocharged V-6 engine with 310 horsepower and 410 lb-ft
of torque for more power.
Both engines are coupled to a 10-speed automatic transmission, and while all- wheel drive is an available option, the base version is rear-wheel drive.
When it comes to load capacity, the Transit doesn't let itself be overwhelmed. It is capable of towing up to 6,800 pounds and may accommodate a payload of up to 4,500 pounds (depending on certain possible configurations). Optional electric sliding doors also provide easy access to the cargo area.
Safety
While the 2021 Ford Transit may be powerful, it is also among the safest multi-purpose vans in the industry. It features a standard Pre-Crash Assist System, and may also offer a Blind Spot Detector, Lane Departure Warning System and Adaptive Cruise Control.
The list of safety and driving assistance accessories also includes a collision warning system and adaptive high beam, depending on the option package preferred.
Whether transporting goods or passengers, the 2021 Ford Transit meets the needs of various businesses more than ever by offering comfort, versatility, reliability and economy. Food for thought: Ford has committed to an all-electric Ford Transit for 2022!
TO REMEMBER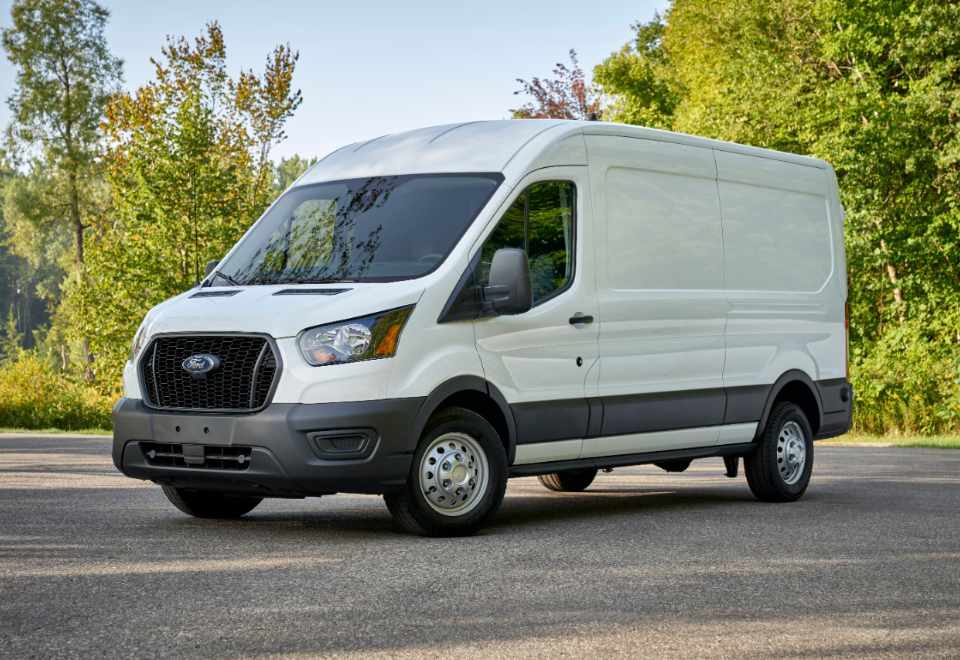 Choice of 2 engines
Cargo or passenger version available
Capacity up to 15 passengers
Standard 10-speed automatic transmission
Maximum towing capacity of 6,800 pounds
Maximum load capacity of 4,500 pounds
Optional sliding doors
Intelligent all-wheel drive available
Maximum connectivity for fleet management
Assisted parking available
Rear view camera available
Optional adaptive cruise control