Please note: We are closed Monday, August 1st for Natal Day, reopening Tuesday, August 2nd.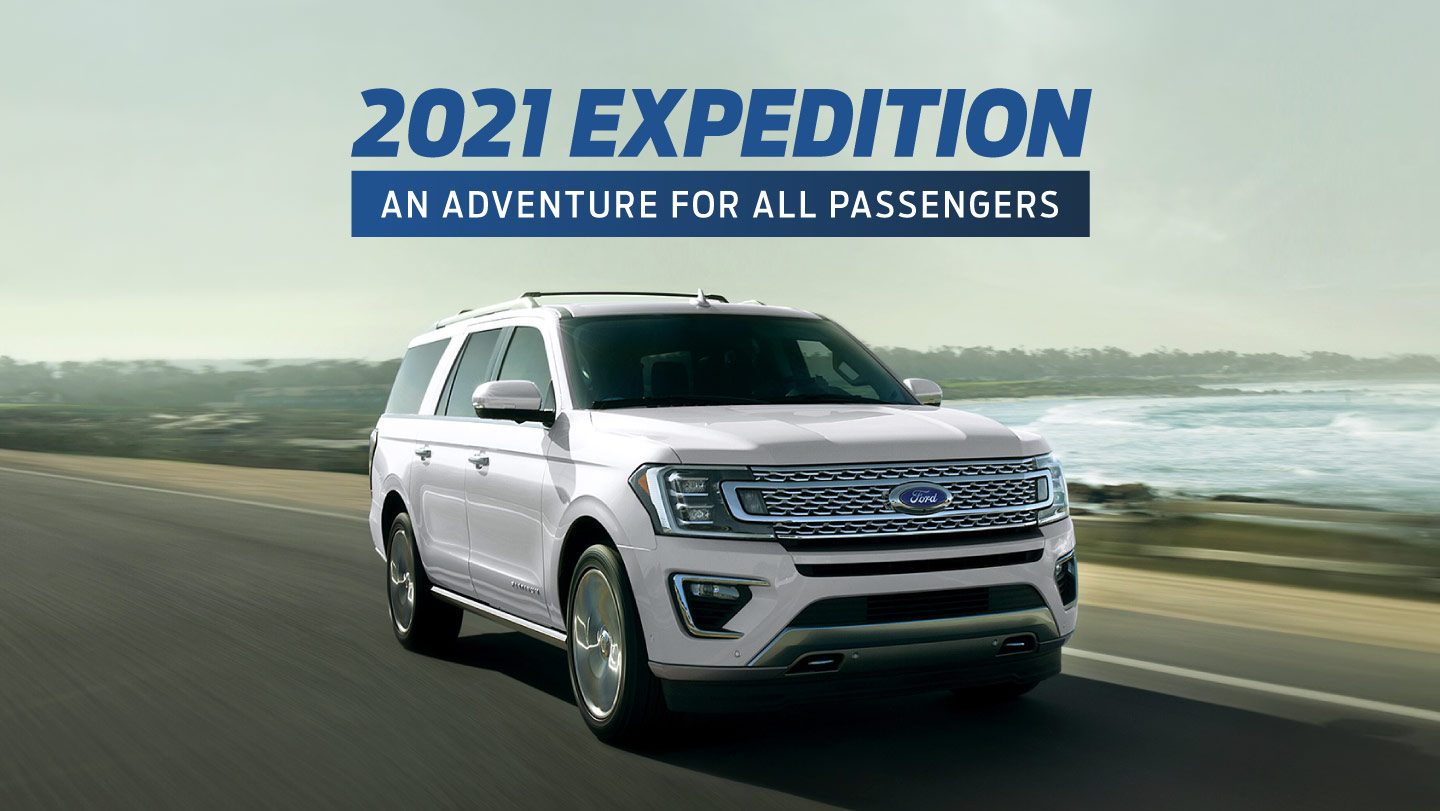 2021 Ford Expedition
The 2021 Ford Expedition is the ultimate car for those who think big. From its impressive cargo capacity to its powerful, high-towing engine, it's ready to take on the world. Plus, equipped with our latest infotainment and safety technologies, it's as enjoyable as a passenger as it is as a driver!
Designed for space… and style!
At first glance, it's the size of the 2021 Ford Expedition that grabs you. Designed to maximize both comfort and transportation space, the 2021 Expedition's spacious interior is sure to meet any challenge. Behind the first row, up to 121 cu. ft. of space makes the cabin ready to accommodate the family and all your luggage.
Who says a practical vehicle can't be stylish? In addition to its imposing silhouette and impetuous attitude, the new Expedition is also available in several variations that give each vehicle a unique character. Are you more King Ranch, with Del Rio leather and Ziricote wood veneer, or Stealth, with a sleek black grille and shiny aluminum wheels?
Up to 400 horsepower of fun
What makes the 2021 Expedition so crazy on the road is its choice of performance engine blocks. In addition to developing up to 400 horsepower, they also have the best towing capacity in its class. With the High-Performance Towing Package, the Expedition Platinum is capable of towing up to 9200 lbs.
To make the most of all that power on any type of road, the optional FX4 Off-Road Package equips the Expedition with essential accessories for off-road adventures. Front and rear shocks, ControlTrac with limited-slip differential and 4WD are just a few of the enhancements that make the FX4 experience unforgettable.
Ford technology at your service
If you want to hit the road with confidence, you need a vehicle that can handle it. Whether it's keeping passengers entertained or making your journey even safer, the 2021 Expedition is equipped with the best technology we have to offer. It comes standard with Ford CoPilot360 driver assistance system, which actively reduces the risk of accidents on the road. Its lane tracking system will make you enjoy your time on the road even more!
When it comes to infotainment, the new Ford Expedition is probably one of the most advanced cars in its class. Our unique features like FordPass Connect and innovative options like the 4G LTE WiFi hotspot make it a true home on wheels. With the touch of a button on your smartphone, you can easily check the vehicle's status and location, program it to start, or simply lock its doors.
The beauty of the 2021 Expedition is its ability to be modified in any way you want, to create a car that's just like you. From its dynamic look to its electrifying driving experience, it has everything to please those who prefer to bite into life.
TO REMEMBER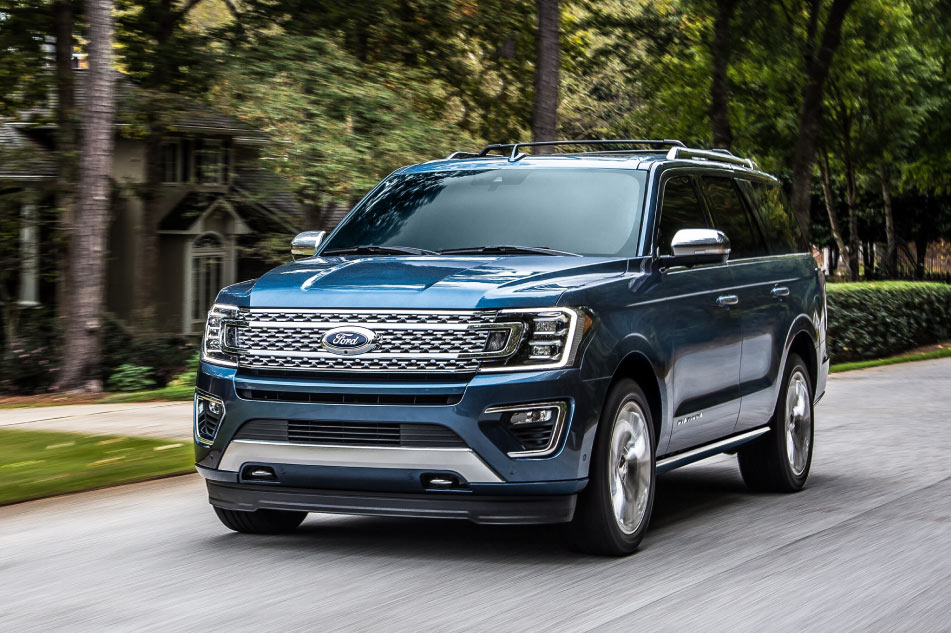 3.5L Ecoboost 400 horsepower engine
3.5L Ecoboost 385 horsepower engine
10-speed automatic transmission
Standard all-wheel drive
9,200 lbs (4,173 kg) maximum towing capacity
Standard FordPass Connect
Optional wireless charging
Room for 8 passengers
546 liters of trunk space
Optional Ford CoPilot 360+
Standard Roadside Assistance
Optional FX4 Off-Road Package
TAKE ACTION
---
Need more information? Contact us!